Back to all insights
22 September 2021
"No jab, no job" – Mandatory vaccination in the workplace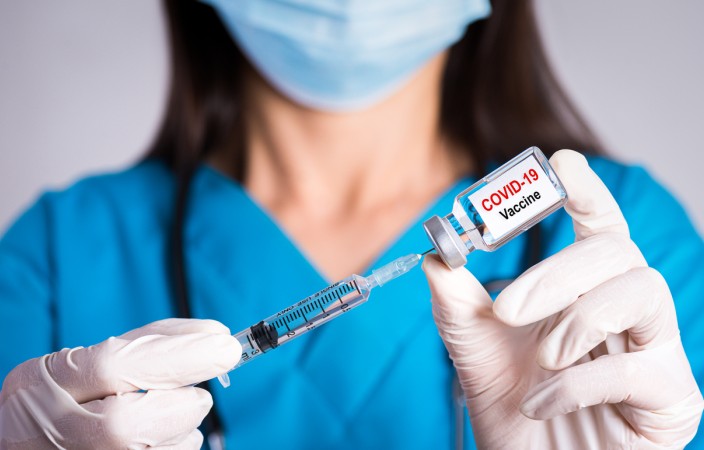 Mandatory vaccination in the workplace is a hot topic right now. The issue is currently before the Court. However, a recent decision of the Employment Relations Authority has held that Customs was entitled to dismiss the employee on the basis that they require a vaccinated person to do the role.[1]
The dismissal in this case was justified by a thorough investigation and consultation process, as well as a government mandate that frontline border workers be vaccinated.
In reaching this decision, the Authority made some helpful comments about the circumstances when an employer may require vaccination in the workplace.
Can your employer force you to get the COVID-19 vaccination?
Generally speaking, an employer cannot require employees to be vaccinated. However, an employer can require that certain work must only be done by vaccinated employees if that work has a high risk of transmitting COVID-19 to others. In this way, vaccination becomes a requirement of the role.  A restriction must be justified by the risk of contracting or spreading COVID-19 associated with the specific role.
Health and Safety at Work Act 2015 – minimising workplace risk
Under the Health and Safety at Work Act, all employers are under an obligation to minimise or eliminate health and safety risks in the workplace. A virus or disease is included in the definition of a hazard under the legislation. Therefore, an employer is obliged to take all practicable steps (every step which they are reasonably able to take in the circumstances) to minimise the spread of the virus.
If an employer thinks that vaccination may be necessary in their workplace, they must first undertake a COVID-19 risk assessment. The employer must decide what specific work or roles are "high risk". This requires the employer to assess the COVID-19 exposure risk of the various roles, including work done by employees and contractors.
The assessment should also consider whether other preventative measures are appropriate, such as requiring PPE to be worn, and physical distancing. It should also consider the possibility of amending duties or redeploying employees to lower-risk roles to alleviate transmission risk.
It is important for businesses to have effective processes in place for dealing with COVID-19 in the workplace. Earlier this year, WorkSafe took enforcement action against four managed isolation facilities after reviewing their health and safety measures and finding them to be inadequate. A retirement village has mandated vaccinations for any new staff members as a condition of employment.
If the employer decides that a specific role should be done by a vaccinated person, they must be able to justify this decision by citing a proper risk assessment. 
Can you make vaccinations mandatory on health and safety grounds?
In the employment context, the employer's health and safety obligations relate to perceived risk. Vaccination can be regarded as a risk management tool in workplaces where staff or customers face a significant risk of becoming infected, or of suffering severe consequences if they are infected.[2] These workplaces may include:
-       border protection agencies
-       MIQ facilities
-       hospitals
-       rest homes
However, employers cannot impose new conditions on existing employees without consultation and agreement. Additionally, it may be difficult to enforce mandatory vaccination if there is no immediate reason for doing so, such as a change in alert levels. The emergence of the more contagious Delta strain in the community may justify tighter policies.
The outcomes for refusing vaccination will depend on the reasonable alternatives available. For example, it may be reasonable for an employee to work from home until the risk has passed (if temporary), be redeployed to a lower-risk role, or have their high-risk duties limited. The employer has an obligation to engage with the employee about their justification for refusing vaccination and discuss alternatives. If no alternative can be found, the recent case law from the Authority would suggest that dismissal may be justified. 
If an existing employee refuses vaccination on the grounds of their own medical conditions, religious or ethical beliefs, and the employer is in the public sector, NZBORA may come into play. It will be important for the employer to consider the human rights implications of a policy before implementation.
Get in touch
If you are an employer considering a vaccination policy, the first step will be to undertake a health and safety risk assessment. Our employment lawyers regularly advise employers about complex policy matters. We recommend you contact us to discuss your options regarding your health and safety obligations when it comes to vaccination.
[1] GF v New Zealand Customs Service [2021] NZERA 382.
[2] "Vaccination: what is reasonable" – Safeguard Update, 21 February 2021
Authors