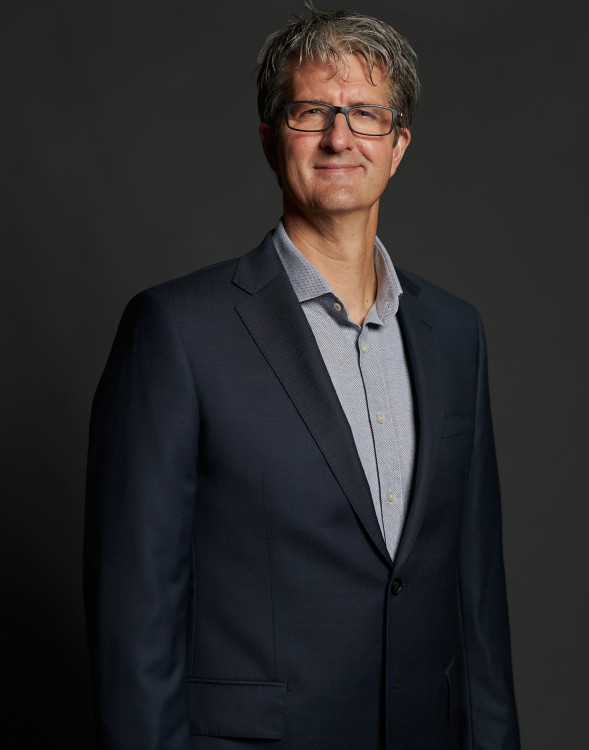 Chris is a partner in our litigation and dispute resolution team. He provides advice and representation on insurance issues, negligence, contract, commercial property, building and construction disputes. Chris is recognised by Best Lawyers in New Zealand as a leading lawyer in the field of insurance law. Chris also has a large medico-legal practice regularly advising and appearing for ACC.
Why our clients choose Chris: Chris has the ability to quickly get the crux of any dispute and to provide accurate, honest and pragmatic advice.  He has a good understanding of his clients' businesses and excellent legal judgement.  As an advocate Chris is fearless and tenacious and has been described as the lawyer that you want to have in your corner in any dispute.
Chris's journey: Chris grew up and went to school in Christchurch and gained his law degree from Canterbury University in 1989.  At the start of that year he started working as a solicitor with a Hamilton law firm where he obtained broad litigation experience in a variety of areas including resource management, employment, insolvency and general civil and commercial.  Chris also developed a large criminal practice acting for clients throughout the Waikato. 
In 1997 Chris returned to Christchurch and took up a position with Young Hunter, becoming a partner in 2002.   While maintaining a broad civil, commercial and criminal practice, since the early 2000s Chris has specialized in the areas of insurance law and accident compensation.  His clients include IAG New Zealand Limited (trading under the State, NZI, AMI and Lumley brands) and the Accident Compensation Corporation (ACC).   Chris has been significantly involved in dealing with insurance claims arising out of the Christchurch earthquakes, acting for both property owners and insurers.
Chris has always had an active involvement in community work, including providing legal advice to the St Albans Residents Association, serving on the St Albans School Board of Trustees (including as chairperson), and working as a volunteer lawyer providing legal advice through the Christchurch Community Law Centre.
Chris has previously lectured and tutored at the Canterbury Law School and has been a member of the faculty at the New Zealand Law Society Litigation Skills Programme since 2010.  He is a former council member of both the Waikato Bay of Plenty and Canterbury District Law Societies and has served on a number of law society committees.  Chris is a former contributing editor of Brookers Personal Injury in New Zealand, the leading ACC text.
Chris's values:   Chris is a firm believer in the Law Society moto "to be just and fear not".  He is highly principled and a fearless advocate in pursuing his client's cause.  Chris has very strong social and moral values which he brings to his legal practice. 
Notable work
In 2009, Chris acted for the Council of Social Services in Christchurch/Otautahi on a pro bono basis in successfully challenging, through High Court judicial review, a decision by the Christchurch City Council to significantly raise city housing rents (Council of Social Services in Christchurch/Otautahi v Christchurch City Council (HC) [2009] 2 NZLR 123).

Between 2014-2016 Chris acted for Civic Assurance in respect of insurance claims made by the Christchurch City Council for all of its above-ground assets which were damaged in the Canterbury earthquakes. This included a number of significant assets including AMI Stadium, the Christchurch City Library and the Christchurch Art Gallery. Chris acted for Civic in reaching a settlement of those claims in December 2015 for the sum of $635M, following complex and challenging negotiations which took several months to complete. This was one of the largest insurance settlements in New Zealand history.

Chris has appeared as counsel for ACC in a number of significant higher court appeals:

McDonald v Accident Rehabilitation and Compensation Insurance Corporation (HC) [2002] NZAR 970.

Ellwood v Accident Compensation Corporation (HC) (2007) 8 NZELC 98,657; [2007] NZAR 205.

Ramsay v Accident Compensation Corporation (CA) (2007) 18 PRNZ 584.

Hornby v Accident Compensation Corporation (CA) (2009) 19 PRNZ 236.

Accident Compensation Corporation v Monk (CA) [2013] NZAR 1.

Splite v Accident Compensation Corporation (CA) [2016] NZAR 947.
Location
Level 2 Young Hunter House
134 Victoria Street
Christchurch 8013
Find us on maps