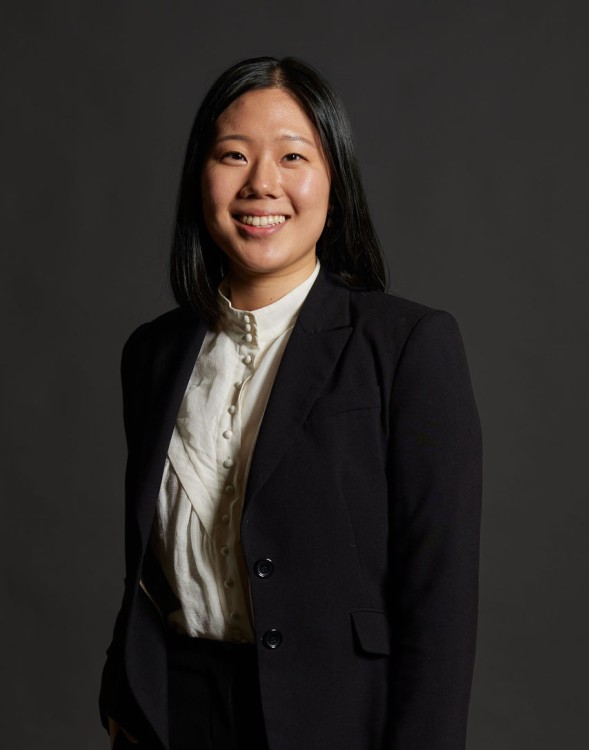 Suyoun is a solicitor in Young Hunter's litigation and dispute resolution team. She provides advice in most aspects of civil litigation with particular interest in employment, estate and trusts,  and a wide variety of contractual disputes.
Why our clients choose Suyoun:
Our clients recognise Suyoun's dedication and her empathetic approach to every case she works with. They value her attention to detail, and her honest work ethics. Suyoun brings calm and measure to every interaction, and her clients go away feeling informed, and cared for.
Suyoun's journey:
Suyoun was born in South Korea and moved to New Zealand with her family when she was five. She has been in Christchurch ever since. She graduated from the University of Canterbury in 2021, with a LLB and BA, majoring in Philosophy and Political Science.
Suyoun is beginning her professional journey with Young Hunter, joining the firm in January 2022. She has recently completed her Professional Legal Studies and was admitted as a barrister and solicitor of the High Court of New Zealand in September 2022.
Suyoun's values:
Suyoun has a strong passion for justice and a love for people. These two values together allow her to work alongside clients in highly emotive and challenging situations where she helps them set a plan of action and then delivers on that plan.
Location
Level 2 Young Hunter House
134 Victoria Street
Christchurch 8013
Find us on maps